Igor Gonta is the CEO of Market Prophit. His company offers a unique tool that organizes all information on the Internet and puts it in an adjustable way. We caught up with him at the Big Global Tech Pitch to Investors.
Altynay Demeubayeva: So, do you track the tweeters in social media?
IG: We track people as they tweet and we want to measure their performance because otherwise there is so much noise, how does the investor know? They don't even have time to try to filter out millions of people or posted messages that are potentially good, some are bad, but they are moving markets. So because there is so much information out there, that's being broadcast above and beyond like CNBC or traditional media channels. Investors need to be able to have a filter that allows them to identify who the quality people are.
So, my goal was to help investors understand and discover people on the Internet, who may have break information, but if you just read a million articles how do you know who is right? How can you even million articles? So, because the traditional media model is becoming more distributed and there is chatter everywhere blogs, Facebook, LinkedIn, Twitter. You need a tool to organize all this information, consuming and putting it in an adjustable way and that's literally our vision. We want to quantify people's conversations, just like you got measured based on your performance when you trade on Wall Street.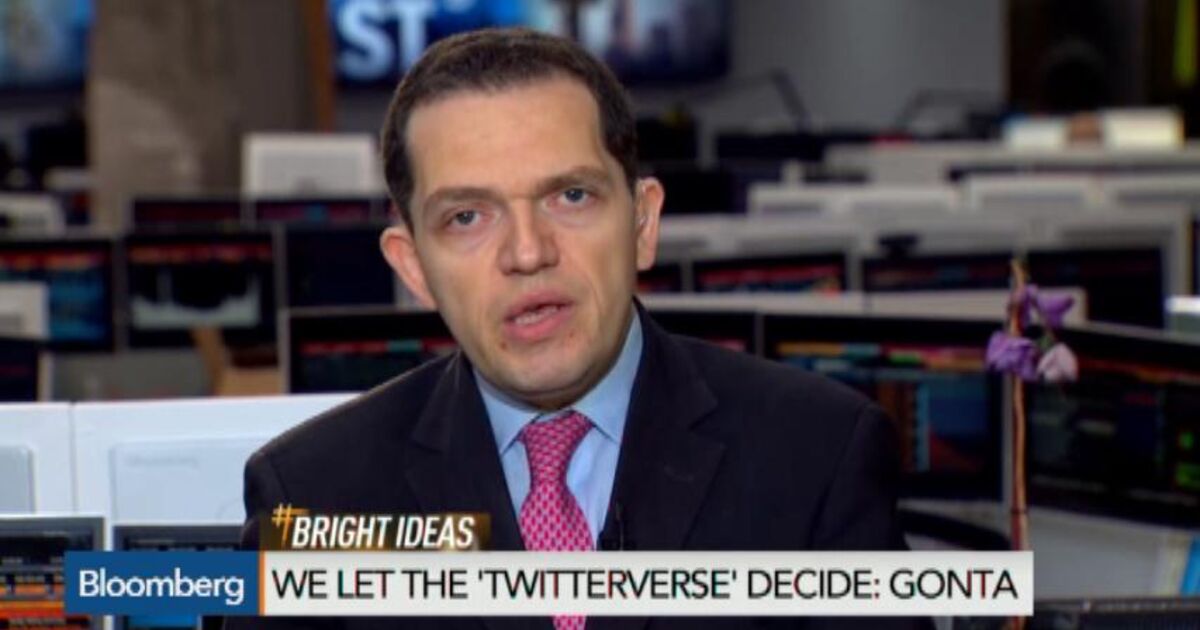 A.D: So, just to clarify your platform works only on twitter?
IG: Yes, so for now it just consumes the twitter. But we plan on expanding to other different channels where we want a data mine anybody anywhere on the Internet that talks about stocks or finance.
A.D: Is it already operating?
IG: Yes, we have a website, free data. So, you can sign up right now and you can look at our signals, you can check out your favorite Twitter, you can see Jim Craner, and see what's his track record is. And then you can find other people you may have never heard of.
A.D: That's very cool, because I'm a fan of Tesla and when you brought it up on the presentation…
IG: You should see Tesla on our website, stocks that move along have a lot of momentum, which are generally tech stocks, or biotech. There is a lot of volatility and there are a lot of good signals that get produced because the entire community comes to discuss, debate, and talk about what's going on with a particular stock. So, Twitter is a kind of urban global town hall, where people come to meet and chat. Our program electronically listens to them and gives you a back summary. So, that's why we think we are powerful.
A.D: Everybody can have an access to that information?
IG: So for now, we are free data. Because we just launched our blog platform in December, we just getting feedback from customers, who uses that for free, love it, feel it, give us feedback, and then eventually we are going to give a monthly subscription to get different levels of service, different access towards our data. But we are not there yet.
A.D: Where are you based?
IG: We are based in New York. Our web developers in New Jersey, but I'm an ex-Wall Street guy, the other people who work for the company also have backgrounds in Wall Street and trading and language processing. We are a small team, the definition of lean startup. We self-funded but now we are actually talking to a variety of people in the middle of distributing our data to third party providers, so that consumers that are on our platforms like Date traders retail investors even mutual funds or large pension managers are starting to want, not necessarily, to trade off the information, but surely want the same information that their competitors have. So now, I think we are at the point, me too fabric, or you have the data, I have to have a data just for purposes knowing what's going on. And yes, for some people trade-off.
A.D: The last question, what is the most disruptive technology in your opinion?
IG: Outside of my company?
A.D: Yes
IG: I think, I'm a fan of electric cars. My background is in electricity actually. On Wall Street I did commodities and I'm a big believer and I'm a big investor in electric cars, cause I think that they are a bridge to the future, which I think, the future holds many different field types, not just gasoline, natural gas could power vehicles, but I think we've got the infrastructure in place to power cars right now, and its a matter of critical mass to drop the cost of the car so people can afford cheaper cars and drive longer distances, so Elon Musk huge fan.